Welcome
MSC is a recreational youth league, volunteer-operated, serving players in the Magnolia neighborhood of Seattle. We are a member of the Seattle Youth Soccer Association and conform with the schedules and regulations of this organization.
Magnolia Spring Academy:
March 25th – May 27th (10 Weeks) / Smith Cove Playfield
Spring Academy 5:00-6:30pm / Ages 5-12 yrs
Goalkeeper Training 6:30-7:30pm / Ages 8-13 yrs

Spring Break Camp:
April 8th – 12th / Chief Washington Park Playfield
9am-12pm
5-14 years
Register: http://secure.ukelite.com/18-mbz
—
Dates of the 2019 Fall Season:
Coming Soon.
2017 Game Schedules:
U6 | BU7 | GU7 | BU8 | GU8 | BU9 | GU9
Each year more and more kids from Magnolia are playing soccer for MSC. Youth are starting to play soccer at younger ages and are staying with the Club into their teen years. As a result, the skill level of our teams continues to increase, even at very early ages. This early skills development is greatly benefiting those players who aspire to play on competitive teams in middle and high school.
---
MOD Soccer U6-U9
MOD
Soccer means modified soccer. The teams are smaller and the fields on which they play are also smaller. It is a developmental soccer program for younger players. Teams compete against other Magnolia teams where the emphasis of the game is on skills development. Scores are not kept and there are no standings. Players will receive a shirt which they can keep at the end of the season. Shorts, soccer cleats, and a ball must be provided by each player.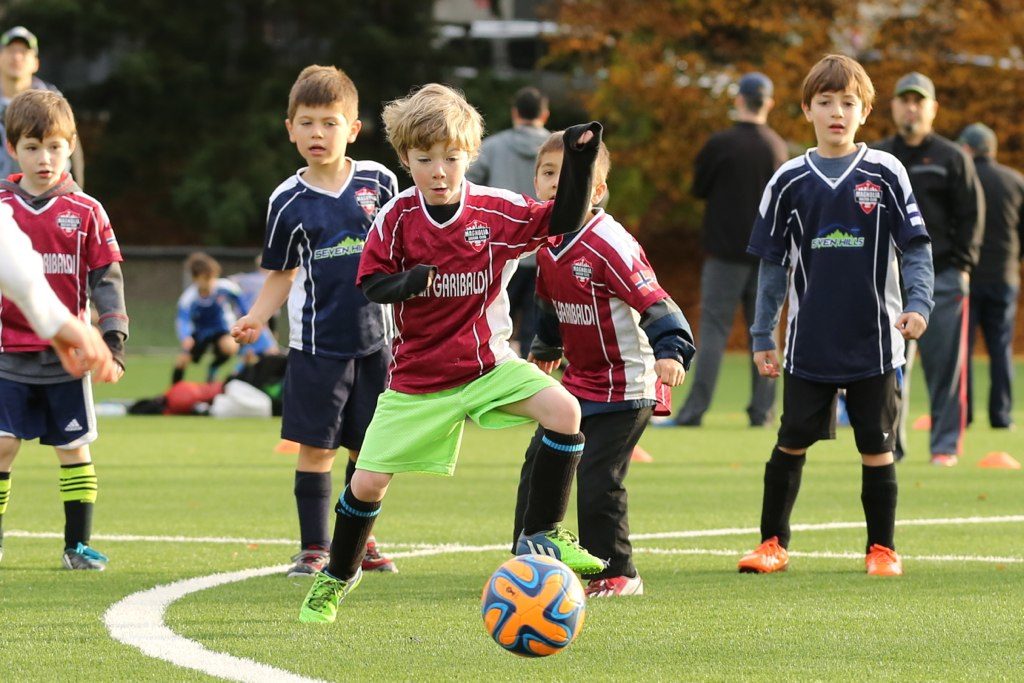 MOD & Association soccer builds on the concepts of 3v3 soccer. Starting with U6 each team has 3 players on the field. This is also referred to as "small-sided" soccer. 3v3 soccer is a much faster paced and higher scoring than traditional full sided soccer. The speed of the attack, the use of triangulation, and the strategies are the fundamental approaches we bring to the U6-U18 programs. It is a great blend of individual skills and teamwork while every member of the team gets equal playing time and touches on the ball. The 3v3 competition gets everyone involved with frequent substitutions and the players play a variety of positions.
U6 is 3v3
U7 is 3v3
U8 is 3v3 plus a goalkeeper
U9 is 5v5 plus a goalkeeper
U10 is 6v6 plus a goalkeeper
U11-U12 is 8v8 plus a goalkeeper
U13-U18 is full teams (11v11)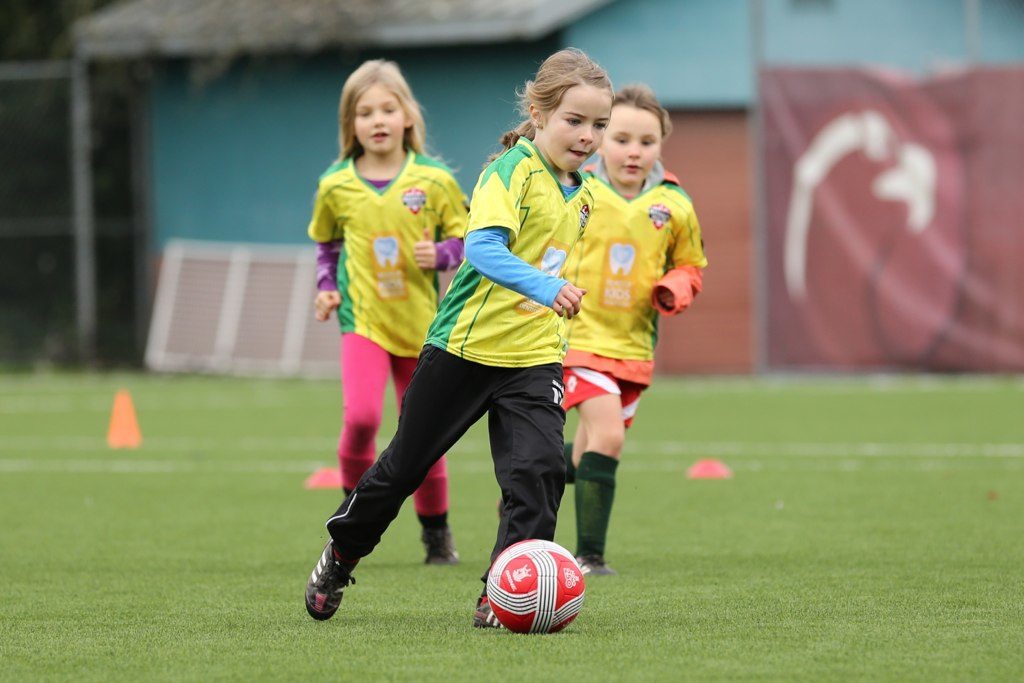 Age 5 – 8 as of July 31 of the current year
The Season starts with a Pre-Season Mini Camp in Magnolia.
Team Practices will start after the Pre-Season Mini Camp. The practice time is determined by the volunteer coaches who make every effort to find a time suitable for all players on the team.
Season – September and October
End of season tournament – "World Cup" parade and jamboree early November
Games – Saturdays in Magnolia

---
Association Soccer U10-U18
Association
soccer is recreational soccer – player selection for teams may not be based on ability or by any tryout process. Team Formation
http://magnoliasoccer.org/index.php/club-policies/
. The Association is part of Seattle Youth Soccer Association (SYSA) which consists of 14 neighborhood clubs. Within each age group older than U10, there are three divisions: Gold, Silver, and Bronze. The coaches and the SYSA registrars determine the division level for each team. Teams stay together year to year and may move up or down a division each season. Teams compete in the SYSA City Tournament.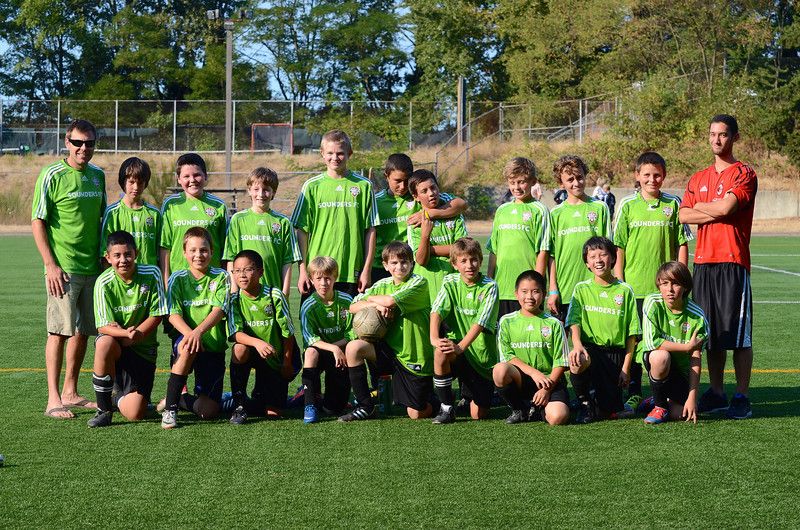 Age 9 – 18 as of July 31 of the current year
Practices – starts in July or August in Magnolia
Season – weekend after Labor Day to weekend before Thanksgiving
End of season tournament – City tournament – week after Thanksgiving to weekend before Christmas
Games – played in Seattle Area, usually played on the days indicated
U10 – Sun
U11 – Sat
U12 – Sun
U13 – Sat
U14 – Sun
U15 – U19 – Sat except Wed evenings for U18-U19 boys
---
Youth Referee Program
Magnolia Soccer is one of the few leagues that has a youth referee program!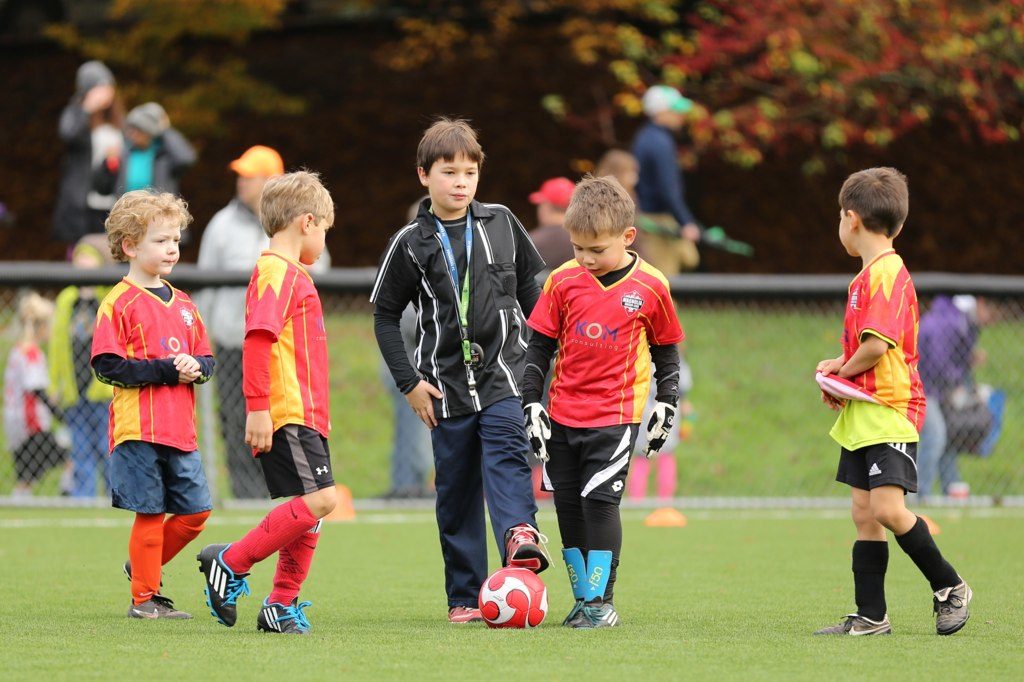 For every MOD (ages U6-U9) game played in the fall, a youth referee will be assigned and paid to officiate. MOD referees must be at least 3 years older than the teams they are refereeing, meaning that they are typically ages 8-13 years old. Referees 14 years and older can't participate in our MOD referee program, but can train to be an Association Referee. We have found that this program allows young referees to further their knowledge of the game and learn valuable life skills. At the same time, it introduces our younger players to the concept of respecting an "official" rather than just having a parent or coach step in to ref. The program has been in place for many years  and has been well received by the Magnolia Soccer community.
Please be sure to read the Questions and Answers to learn more about the program and to understand the coaches and players expectations.
MOD Soccer Referee Question and Answer

How do I sign up to referee a game?
MOD Referee Training is typically held in late August or early September. There are usually two training sessions. After your child attends the training, an email with a link to a Sign-Up Genius to referee games will be sent.
Do I need anything to begin refereeing?
Yes, you need to get all your own ref gear. That is:
A whistle
A black with white shirt
Some kind of thing to keep time (Watch, Stopwatch, phone, or you could ask a couch to keep time for you)
How much do I get paid?
You will get paid 5 dollars per regular season game. 7 dollars and 50 cents for the World cup games. Plus, anyone that referees a game will be invited to a pizza party at the end of the season!
When do I get paid?
You will get paid once for all the games you have refereed at the end of the season at the pizza party!
What do I do on Saturday's that I am signed up to referee a game?
Arrive about 5-10 minutes early
Go to the right field and find your teams
Introduce yourself to the coaches
Cleat and Jewelry check
When do I blow my whistle?
You blow your whistle every:
Beginning of game
End of half
Beginning of half
End of Game
(For younger aged players) when there is a stop of play for an out-of-bounds balls because they will just keep on playing!
Don't forget to blow your whistle loud and proud every time!
Blow like you mean it!
How do I know the player's will listen to me?
The players will have been told by their coaches and parents that you are the boss and to do whatever you say. If they do not listen to you, ask the coach to remind that player that you are the boss. If the same player continues to not listen to you, nicely ask the coach to sub the player out. Then, after the game, make sure that you tell Amanda about it. She will make sure that the coach and parents have a serious talk with that player.
What do I do if the coaches try to argue with me?
Some coaches will think because you are still a kid, you do not know any of the rules. Others hold you in high respect. You will have to work with both kind of coaches. The couches that do not hold you in high respect, if they start to tell you that you are wrong, then remind them that you are the referee. If they continue either ask them to quietly leave or ask the coach of the apposing team to ask that coach to leave. Then, after the game, tell Amanda about it. She will discuss with him or her about behavior to the referees. So no reason to worry!
What do I do if I have questions?
Contact Ben Eckhart beckhart@outlook.com
Association Referee Program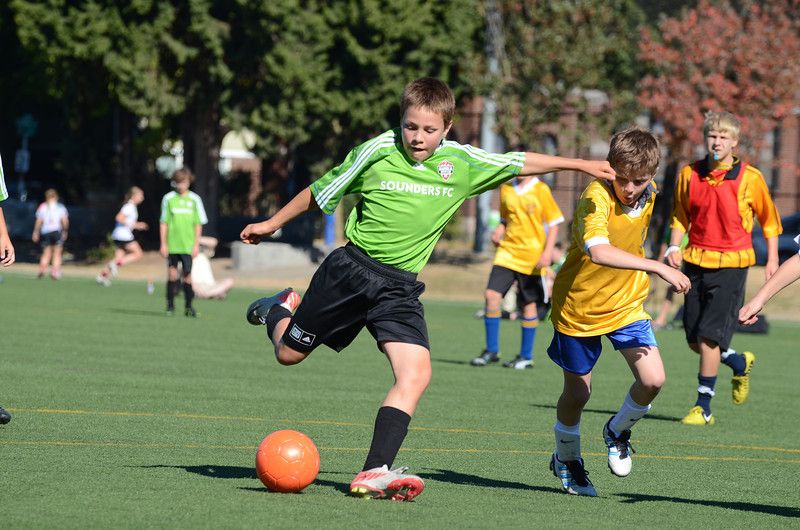 Do you want to become a referee?
You can sign up for USSF referee classes through the Washington State Referee Committee website.
http://www.wareferees.org/registration/howtobecomeareferee.aspx
After exploring which grade clinic to take you can click on instruction from the left side tab- then clinics. One new feature this season is when you sign up for a clinic you will need to complete 18 modules online and print the certificates for the clinic. Testing will be done at the clinic after a short review.
Tips:
Change the role to referee
Change the purpose to entry level
You will now see what clinics there are for new referees for the rest of the summer. Issaquah is the closest this late date in the game. They are usually posted in the spring and end September or early October. It usually takes 3-4 weeks for new referees to set up their RMA ID which is the risk management background check which is mandatory to referee their first game. Ideally new referees should take the clinic in July or early August to start working games the start of the season.
---
UK Elite Fall Program
Magnolia Soccer Club partners with UK Elite Soccer to provide professional training for our recreational program. For U6 & U7 we provide coach mentoring clinics. For U8-U11 we provide an Academy Training Program for players and coaches. For U12 we provide an advanced coach mentoring program whereby a UK Elite trainer visits and works with teams and coaches one on one. This partnership brings a unique training opportunity to our recreational program and is designed for the casual and serious soccer player.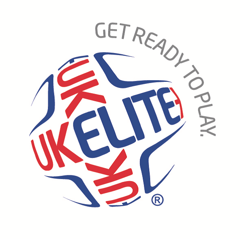 UK Elite & Magnolia Soccer Club Fall Program
Established in 1992 UK Elite Soccer has 18 years of soccer experience that simply cannot be replicated. The UK Elite Soccer Methodology tackles real player development issues and provides relevant coaching programs to aid all outcomes. Developing a soccer culture is the first step in creating a positive soccer environment.
The UK Elite Method allows players and coaches to participate in soccer on a regular basis. Through a blend of individual training and team focused programs we will provide a progressive structure that focus upon long term player and team development.
The UK Elite Curriculum is a blend of all the best known practices and coaching methods from around the globe. UK Elite Soccer is the pioneer in curriculum development for youth soccer players in the United States.
The Magnolia Soccer Club Academy with UK Elite. The academy is held at the Magnolia South playfield. Hour long sessions are scheduled for six or seven weeks
Every coach will be given a session plan prior to each session. Coaches will be shown how to progress each topic depending on age and ability. Scrimmages will be played in the 4v4 format to maximize activity and ball touches.
We look forward to the season ahead and your experience with UK Elite Soccer!
---
End of Season Events
World Cup Parade and Jamboree

Each year we have an end of season World Cup celebration for our U6-U9 players at Interbay Stadium. Kids parade into the stadium supporting their designated country teams. Family and friends fill the stadium bleachers to cheer the teams on as they play 3 rounds of games on the turf field.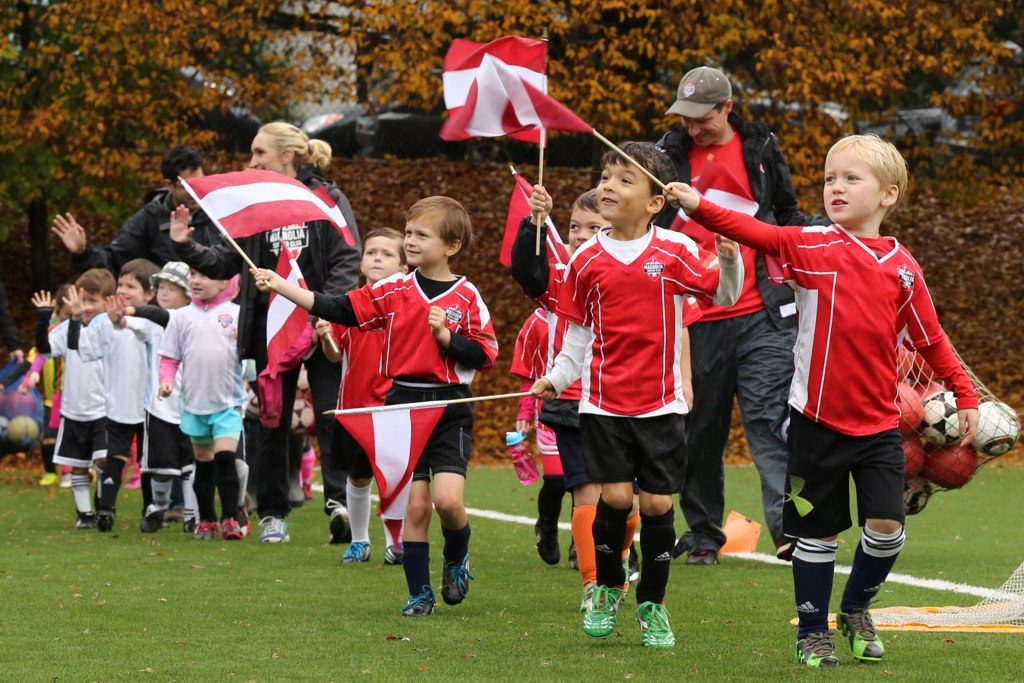 Interbay Cup
Right after the World Cup stick around for THE 360's vs THE DROIDs. Its our annual coaches challenge as the Association Coaches face-off with the MOD Coaches for a full field scrimmage to win the prestigious Interbay Cup!
The Magnolia Cup Jamboree
U10 is the first year of Association Soccer where the teams play around the city instead of playing against Magnolia teams. U10 does not participate in the U6-U9 World Cup or the U11-U18 City Tournament. MSC created the Magnolia Cup to give our U10 teams an end of season event and also the opportunity to play their Magnolia friends. Scoring starts at the U11 age, but for this end of season event we introduce the concept of scoring for a friendly home competition and to get them ready for next season. The Magnolia Cup is held at our Bayview fields.
City Tournament
SYSA hosts the end of year City Tournament for our U11-U18 teams. This is a double elimination tournament hosted around various Seattle locations. Visit http://sysa.org for more details.
---
Spring Soccer
During the spring, some of our teams enter in the Seattle Spring Soccer League: an informal, small-sided league for ages U9-U18. This is not run by MSC. Visit SYSA Spring Soccer website for more detail – http://www.sysa.org/SpringSoccer


---
Scholarships

The Magnolia Soccer Club is committed to providing opportunities for children to play recreational soccer. Scholarships are available through the Magnolia Soccer Development Fund. Those players in need of scholarships should submit a letter of need to the president of the Magnolia Soccer Club stating their case. Applications will be reviewed as needed on a case by case basis.
MSC Media
---
Donations
MSC in Africa – read more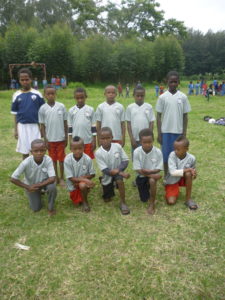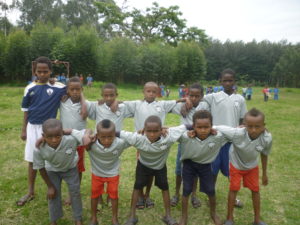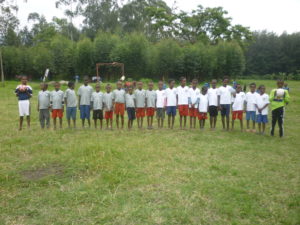 ---