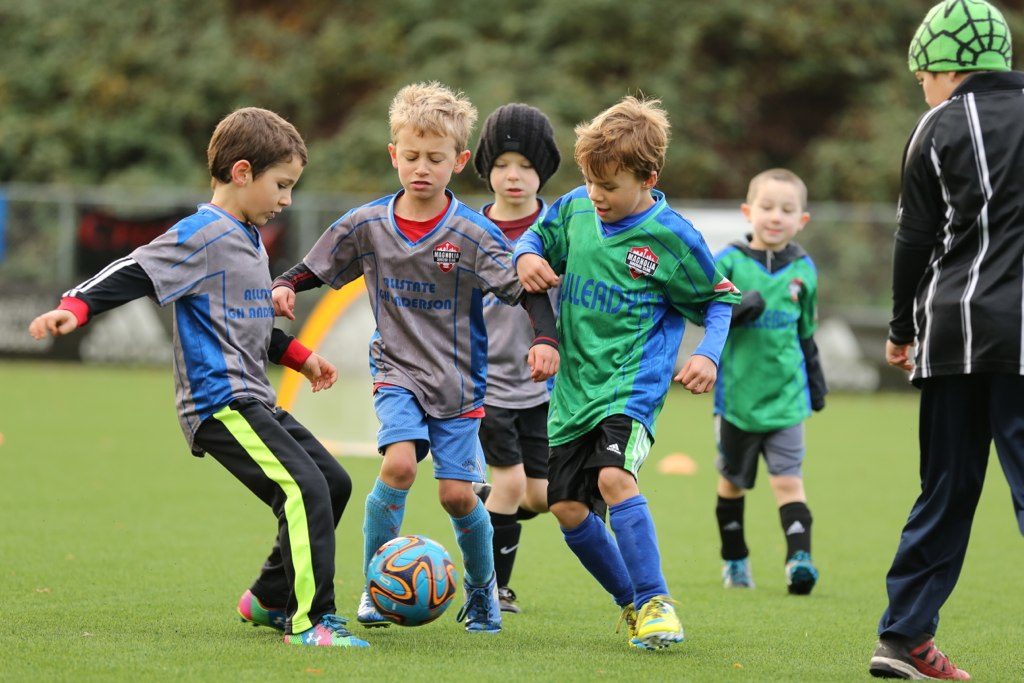 How can I see if I registered correctly and if my child's registration is complete?
Login to you member account and click on past registrations. You will see which of your children are registered, the registration category and team assignment.
How can I tell if my child is already registered (I did not get a confirmation or can't remember)?
Login to you member account and click on past registrations. You will see which of your children are registered, the registration category and team assignment.
My child will still be 4 on July 31 but is ready to play, what can we do?
The mod committee may approve a 4 year old to play if all of these conditions apply
He or she turns 5 in August and
He or she will enter kindergarten this fall and
A parent is a coach or volunteers for another significant position such as board member
If you would like to register your 4 y/o under these conditions please e-mail us.
Do I really need to submit a birth certificate?
Yes, the Club keeps all birth certificates on file should we need to submit proof to the Seattle Youth Soccer Association or the Washington State League. You only need to provide one copy, one time. It's really fairly painless. If you don't have a copy of a birth certificate, a passport or other official document will be accepted.
Click here for Washington State birth certificates.
Click here for other state birth certificates.
Can my child play up – i.e. play on a team of older players?
Yes, playing up is generally accepted by the club. This request does not require special circumstances or a letter from the family. The club will decide team allocations.
For players U11 and older wanting a higher level of competition we recommend taking advantage of the many select soccer opportunities in Seattle.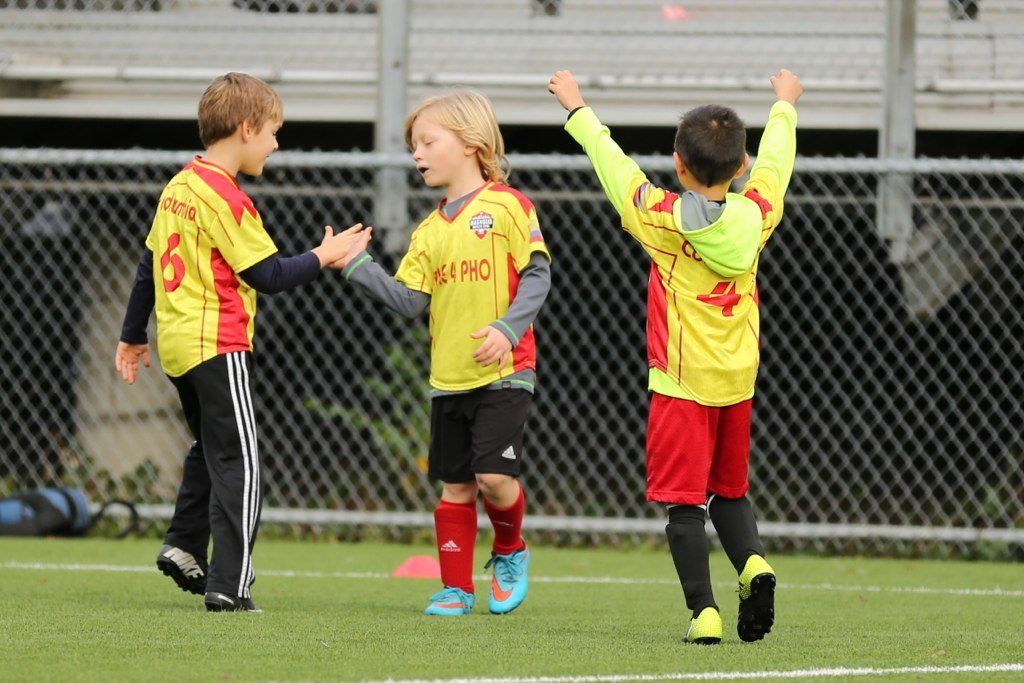 Why is playing select soccer recommended rather than playing up for players who are highly skilled and highly motivated?
Players have the best chance to develop by playing with and against players of similar ability while receiving appropriate coaching
Playing up
Can result in violation of the prohibition of using skill level as a criterion for placement on recreational teams.
Results in playing with and against older, bigger players but not necessarily players who are more skilled, motivated and committed. There is often a wide range in the interest levels on recreational teams as opposed to a more consistent attitude on select teams.
Does not provide the opportunity for increased development provided by a prolonged season and training as well as tournaments.
May not provide the coaching support that a select program can.
Can my child play down – i.e. play on a team of younger players?
Mod (U6 – U9) YES based on recommendations of the coaches, space availability on a team and parents acquiescence. The Mod league is administered by Magnolia Soccer Club which allows us flexibility. The family must submit a written request to the club.
Association (U10 – U19) VERY RARELY for medical conditions. The Association league is administered by Seattle Youth Soccer Association (SYSA) which includes 14 neighborhood clubs. A request for a child to play down may be submitted to SYSA by the club and requires a letter from the parents, a supporting letter from Magnolia Soccer Club and a letter from a doctor. The decision will be made by the SYSA Board of Commissioners.
Can my daughter play on her friend's team?
It is not likely. We will place players together if they are the children of the head coach and one assistant coach or if they are siblings in the same age and gender group. Otherwise MOD teams are formed with basically random distribution of players and talent. Community soccer is an opportunity to make even more friends. For Association Teams, refer to the clubs Team Formation policy.
What equipment does my young soccer player need?
Mod (U6 – U9) and Association (U10-U19) players need soccer shorts, soccer cleats (not baseball shoes), shin guards, soccer socks and a water bottle marked with his or her name. Soccer socks should be worn so as to completely cover the shin guards. A soccer ball is recommended (size 3 for U6-U8, size 4 for U9-U12, and size 5 for U13-U19). A team jersey, which the player can keep, will be provided.
When will my child's team practice?
Practices times are determined by the volunteer coach and field availability. The practice schedule cannot be determined until after the teams are formed and the coaches meeting. We ask the coaches and parents to try to find a way to work out scheduling conflicts.
Where does the money from the registration fee go?
Magnolia Soccer Club is a non-profit 501(c)(3) organization. All of the money goes to running our programs. For each player, the club pays fees to Seattle Youth Soccer (a large part of which goes to field development) and to Washington State Youth Soccer Association (most of which goes to liability and supplemental medical insurance). The club also must purchase and replace goals, nets, balls, pumps, ice bags, coaching bags, pinnes, cones and waz markers. We provide a sweatshirt or windbreaker to our volunteer coaches. We also rent space to store the equipment. We pay professional coaches for the Mod Club Academy, for which we charge no additional fee. Most important, we provide scholarships to those in financial need so that we can accomplish the club's mission of finding space for every child who wants to play soccer.
What can I do to help?
The Club is a volunteer-run organization that serves over 800 players between the ages of 5 and 18. Volunteers are needed at every level. First, you should probably ask your
child's coach if he or she needs a manager, snack coordinator, or other. The Board is also looking for people who could help with mailing parties, grounds upkeep, World Cup, etc. Please contact us if you are interested.