Magnolia Soccer Club strives to provide a terrific soccer experience for Magnolia's families. MSC offers a number of programs that are designed to provide a great introduction to the sport for young players and to keep pace with the needs of older players. For the young player, MSC offers the ability to practice and play games in the neighborhood culminating in the World Cup. Older players (and their coaches) benefit from a variety of special clinics and "Academy" programs offered in conjunction with UK Elite and other professional coaching organizations.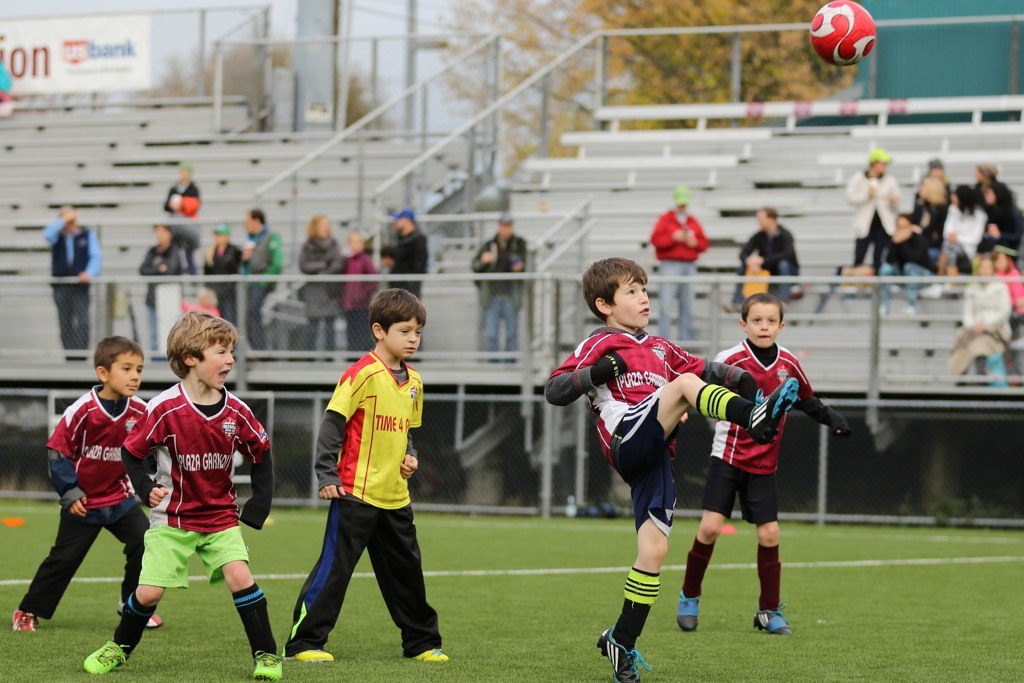 However, by 9 or 10, some players are ready for a more challenging soccer experience than MSCs recreational or "Rec" program. This article is to give Magnolia families an overview of select soccer in Seattle with an emphasis on options for 9 and 10 year old players.
Youth Soccer in Seattle
MSC is one of 13 neighborhood Rec clubs that operate under the umbrella of the Seattle Youth Soccer Association. SYSA also has a select soccer program known as Seattle United that is designed to serve the entire city of Seattle. SU's website, http://www.seattleunited.com, provides details on their programs (look in the Parents' Center tab) and the tryout link http://www.seattleunited.com provides tryout information and dates.
There are other Select clubs in the Seattle area as well. The pros and cons of these programs will be discussed at the end of this article. Except for that section, "Select" will refer to SU since that's where the bulk of Magnolia's Select players end up.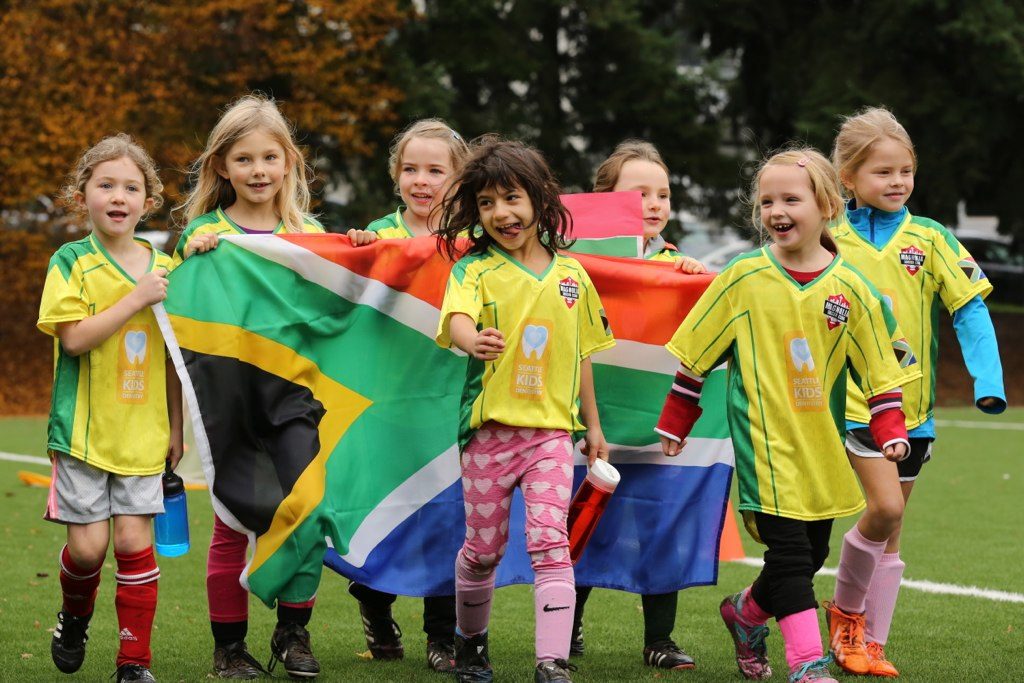 How does Select Soccer differ from Recreation Soccer?
In short, Select means that a team holds competitive tryouts to select players. There are a number of other differences between MSC Rec and SU Select that are summarized below:
| | | |
| --- | --- | --- |
| | Magnolia Soccer Club Recreation | Seattle United Select |
| Tryouts | No tryouts.  Players (other than coach's kids) are assigned by MSC. | Competitive tryouts.  Players compete for a slot each year they participate in SU. |
| Team Strength | MSC tries to balance younger teams. | SU offers a wide range of teams to accommodate as many players as possible. |
| Cost | About $125 for "Mod" (up to age 8) and $150 for "Association" (2013 fees not set as of this writing). | Varies based on level of team, travel, optional tournaments and other incidental costs.  The range is roughly from $2,500 to $4,000 / year. |
| Season | League play in the fall with the opportunity to enter the City Tournament in December.  Spring soccer, with limited training, is optional.  Some older Rec teams enter summer tournaments. | Year-round with summer and winter breaks of 2 weeks or so.  League play in the fall, state tournaments in the winter, and travel tournaments in the summer.  Older teams (U-16 & above) do not train during the high school season (fall for girls, spring for boys) |
| Coaches | Volunteers, generally parents, augmented by UK Elite training. | Paid coaches, typically very experienced and holding a coaching license. |
| Travel | MSC teams have league play with SYSA i.e. the Cities of Seattle and Shoreline. | Younger teams, and those playing "Regional Select", have the bulk of their games in the Seattle metro region.  Older, higher-level teams can have league games across Washington.  Teams travel to tournaments – mostly Washington, but can be out of state. |
| Competition | SYSA offers Gold, Silver and Bronze.  While teams may self-select their level, very successful teams are steered up and weaker teams are encouraged to move down.  10-14 league games. | Two leagues: the state-wide Regional Club League and the lower-level North Puget Sound League. 3 or more divisions within each of those leagues with teams assigned by win-loss record.  12-18 league games. |
| Playing Up | It's very rare in MSC to see a player play in an older age group based solely on skill.  More often a player is moved up by MSC to fill a team with too few players. | It's not uncommon to have 2 or 3 players "playing up" based on skill or size.  This is more common in the top levels of competition. |
| Playing time | MSC encourages coaches to give equal playing time; players should play ½ of a game minimum. | Up to coaches.  At higher levels, particularly with older teams, some players play a full game and a few will play ¼ of the game or less. |
| Roster size | MSC tries to balance team roster size within an age group to provide roughly equal playing time. | Older teams, those that field 11 players, have rosters of 18.  A bigger roster means less playing time for most players. |
| Practice location(s) | Magnolia, mostly. | Across SYSA, rarely in Magnolia, often North Seattle (e.g. Ingraham HS, Hale HS, Shoreline) |
| Practice levels | Two 45 minute practices. | Two to three 90 minute practices a week with optional fitness training and special clinics. |
Levels of Select Soccer
SU offers two levels of Select soccer: Citywide and Regional. Citywide is the more competitive of the two. SU has two Citywide teams: "Copa" is the A team and "Tango" is the B team (rarely a "Samba" C team is offered). The number of regional teams is driven by demand. There is also a relatively new program available to U-8, U-9 & U-10 players called "Developmental Teams". That will be covered below.
Regional teams offer select soccer that's a bit less competitive, much less expensive and offers the real advantage of close-to-home practices. MSC is in the SU "West" region that also includes Queen Anne, Ballard and Woodland. West teams may be occasionally assigned practice fields outside of this area, but most practices are in the West. A player can choose to play in any of the four regions (West, South, Central and Northeast). While most Magnolia players choose West, some elect to play in other regions because they didn't make a West team or to be able to play with classmates (e.g. kids that go to U-Prep wishing to play in Northeast).
In addition, Rec teams coaches can take their team to SU as a part of its "Neighborhood Select" program. This is designed to be even less expensive (volunteer coach) and closer to home (neighborhood practices) regional select option. To date, no MSC teams have done this.
There is third option that SU does not currently offer: "Academy Teams". These are very selective teams for older players with 5 day-a-week practices and national league play and tournament travel. The Seattle Sounders and Crossfire (on the eastside) offer these programs. In addition to playing on the most competitive level, these programs are very low cost for the players. However, parents must pay to travel to watch games/tournaments. Academy players are not allowed to play for their high school teams.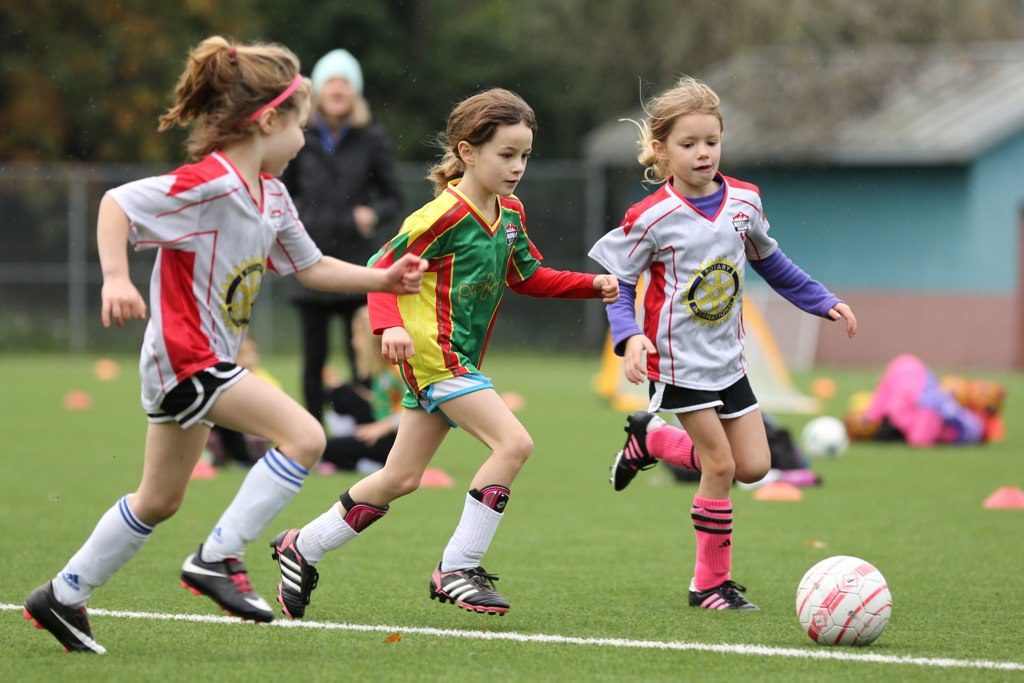 The Tryout Process – U-11 and above
Tryouts generally take place Friday evening and Saturday and Sunday (either mornings or afternoons). On Friday night the tryout process is explained separately to players and parents, coaches are introduced, and the kids are sent off to play small-sided games with each game watched by at least one coach. Players are shuffled to get a chance to play with and against a variety of players. In addition, there are various skills competitions (e.g. timed shuttle runs) and scores for these are recorded for each player (but not posted or shared with players).
With 100+ players on a large field, these tryout sessions initially seem overwhelming for both parents and players. Pretty quickly, the players settle into the routine and focus on playing soccer. The tryouts are probably harder for parents who have to watch on the sidelines and worry not only about how well their child is playing, but also about whether or not the coaches have a chance to see their child's play. With so many kids playing all at the same time, and no way to learn how your child did in individual drills or skill evaluations, it's hard to know how it's going.
An important thing to keep in mind is that the coaches are, for the most part, life-long soccer players. This gives them the ability to quickly evaluate each player. While parents focus on such obvious factors as how many goals their child scores, the coaches look for things most parents miss – the ability to use both feet, field vision, body position, effort, and teamwork.
As the weekend progresses, players are segregated into Citywide and Regional fields and larger-scale games are held. There is some movement back and forth to allow coaches to see as many players as possible. For older Citywide teams, some team offers are made Friday night. The bulk of offers are made Saturday and a few spots are filled Sunday. While an effort is made to make offers in a low-key manner, it's fairly obvious to the other players (and observant parents) when an offer is made because a kid is pulled aside to talk with a coach. This can be very stressful for players, especially those not receiving an offer by the end of Saturday's tryout.
The majority of players accept a SU offer right away; especially younger players. The other select programs in the Seattle area generally hold tryouts the same weekend. That introduces some level of uncertainty. Coaches may offer a spot to a player who declines it – and players may take a day or two to decide. On the other hand, a player may show up for the first time on Sunday, after learning they won't get a spot in some other select program, and be given an offer.
The odds of making a Select team are fairly good; especially at U-11 where there are many Regional teams available. In rough terms, more than 80% of the players attending tryouts make a Select team. If your child doesn't make a West Regional team he/she may have to play in another region of the City in order to play at the Select level. The Developmental teams are more competitive, especially since there are no Regional teams at that age. In 2012, 160 boys tried out for about 40 spots.
U-8 to U-10 "Developmental" Teams
SU offers a program designed especially for U-8 through U-10 players. While these teams have a shorter season and less practice time than older teams, and are less expensive as a result, they are coached by some of SU's most experienced coaches.
First offered as a U-10 program in 2011 as part of a state RCL requirement, this program has grown due to significant demand. The number of teams offered varies; for 2013, SU fielded the following teams:
2013 Developmental Teams Offered
9 v 9 Teams
6 v 6 Teams
BU-10
3
BU-9
1
2
BU-8
2
GU-10
2
1
GU-9
1
2
GU-8
TOTALS
7
7
You'll see that two types of teams are offered. In general, the stronger players are placed on a 9 V 9 team; others at start on a 6 V 6 team. There is movement between the teams and all players are provided the same level of coaching. You'll also notice that SU didn't offer teams in all of the available age groups. For example, they deemed the BU-10 pool strong enough for all three teams to play 9 V 9. On the other hand, if there are not enough candidates deemed ready, SU won't offer as many teams – for example no GU-8 teams were offered in 2013. That doesn't mean they didn't select girls at that age; a few were selected and they played on a GU-9 team.
SU recognizes the concerns related to offering Premier programs for young players. That's why they utilize very experienced coaches at this level. There are a number of other select programs offering younger teams. Some of these, like Emerald City, are responsibly run. Others offer these programs to just about anyone willing to pay a fee. SU felt it was important they provide this offering while being careful to recognize the development needs of young players. Finally, a number of talented young Seattle players were joining developmental programs outside the City (Crossfire, Eastside), and SU doesn't want to lose families to other clubs.
As mentioned, demand for these teams has been very high. The chart below shows the most recent tryout was much more competitive than older programs; about twice as competitive as U-11. One reason is that there are only two levels of play: 9 V 9 & 6 V 6; there are no "regional" teams offered at this age. Also SU is very careful about giving offers to young players who aren't clearly ready for select soccer.
2013 Developmental Tryout Statistics
Participants
Offers
%
BU-10
114
34
30
BU-9
80
32
40
BU-8
41
15
38
BOYS
235
81
34
GU-10
68
32
47
GU-9
50
19
38
GU-8
15
3
20
GIRLS
133
54
41
TOTALS
368
135
37
SYSA kept track of tryout participation and positions offered by Rec club. While a fairly low percentage of Magnolia players participated in the 2013 developmental tryouts, they fared well overall. 20 players from Magnolia (5.2% of our U8 & U9 players from 2012) participated and 7 (or 35%) of these were given offers. In the West region, 33 Ballard players (6.1%) tried and 5 (15%) were given offers. Queen Anne had 20 trying out (10.9%) of which 6 (30%) were given offers. Woodland had 26 trying out (5.8%) with 7 (27%) given offers.
It appears from these statistics that Magnolia families are happier with MSC's rec offerings and not as motivated to try out for SU at this age. [Or, it could be they weren't as willing to face the longer drive to practices since we're not as centrally located.] And, it also appears that Magnolia parents do a good job of assessing their child's ability to compete at this level; a relatively high percentage of Magnolia kids were give offers in 2013.
Magnolia's 35% offer percentage was the second highest among rec clubs. Yet, the average in the chart above for all tryout participants was 37%. There are two factors here. First, of the 368 players trying out 96 were from non-SYSA rec teams. The bulk of these were playing for some other select program in 2012. For example, 37 played for SU of which 31 (84%) were given offers. 59 played for ECFC and other (mostly) select programs of which 31 (53%) were given offers.
Also influencing the average is McGilvra's (the Madison Park area Rec club) success in placing kids in Select (as well as their high percentage trying out). In 2013, 31 of their players (or 23% of their 2012 pool) tried out and 20 (61%) were given offers.
Of the 368 trying out, 90 (25 %) were siblings of SU players. Of these 62 (69%) were given offers. That's a much higher percentage than the overall offer rate of 37%. Put another way, SU siblings represented only one-quarter of those at tryouts but almost half (45%) of those selected.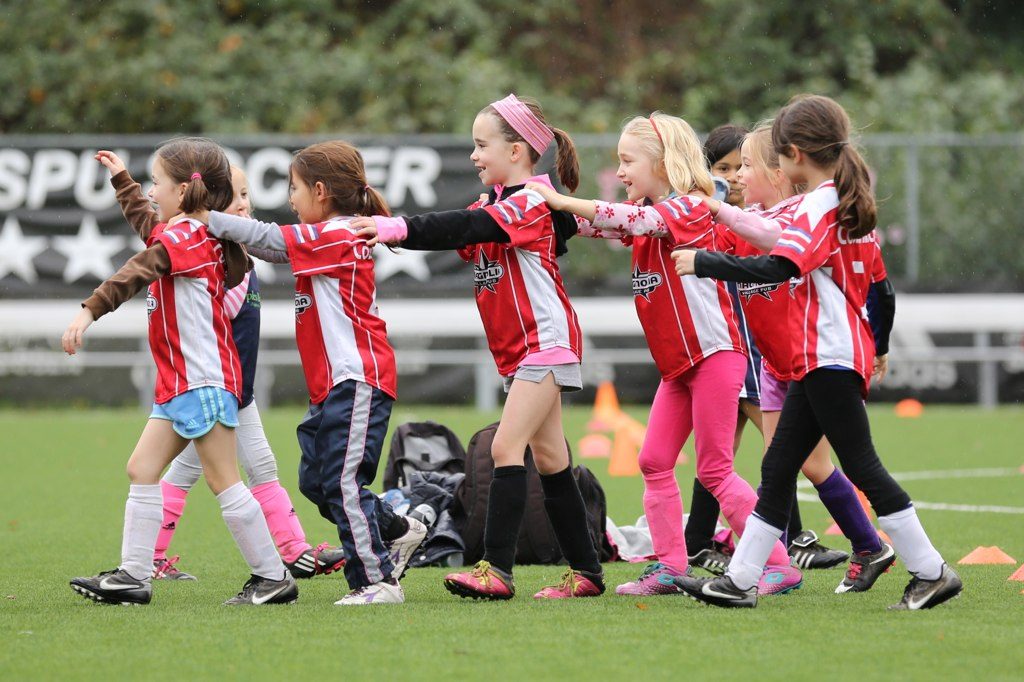 Other Seattle-area Select Clubs
There are number of Select programs that compete with SU. The pros and cons of these are discussed later. In short, the recently-formed SU has quickly become the strongest Select program in the region. The fall RCL standings reflect this. Still, if your child doesn't make an SU team, there are alternatives:
Emerald City FC – The previous SYSA Premier Club; now plays in US Club as opposed to WSYSA. Offers a full range of teams from U-8 to U-18.
Northwest Nationals – A strong club serving south Snohomish County.
HPFC – Highline Premier serves West Seattle and south. A smaller club with a local focus.
Crossfire – A very large program based in Redmond, offers separate Premier and Select programs as well as Academy programs. Historically, the strongest program in Washington. However, the impact of Academy has made their Premier teams less competitive in the older age groups.
Eastside FC – Another large, very well-regarded program, located in Bellevue & east.
Others: Tynecastle, Celtic and a number others that come and go.
Pros and Cons of Select Soccer
Up to this point, the information presented has been more or less factual. I'll now shift to offering my personal opinions about the pros and cons of Select soccer from the viewpoint of a Magnolia parent. My name is Alex Johnston and I'm the MSC Select representative for Magnolia families. I've lived in Magnolia for 25 years, served on the MSC Board for 7 years and have been MSC's representative on the SYSA Board for five years. My children (a high-school junior and a college sophomore) both played soccer in MSC, played select sports (soccer and volleyball) and high school sports as well.
Even though my kids are older, I clearly remember their first select tryouts and how stressful those were for me and my wife (not to mention the kids). I also recall how hard it was to get the "lay of the land" in advance of tryouts. It would have been very helpful to have a neighbor who knew the select landscape and was able to objectively describe its pluses and minuses. Also, things change every year. So, a neighbor whose kids went through tryouts five years ago won't have an up-to-date picture of the Select landscape.
Remember, these are my personal observations on Select soccer– these are not the opinions of the MSC Board. Keep in mind also that I don't know your child or your family and, like everyone else, I have my biases. Plus, I'm a bit out of touch since my kids are older. But, I'll try to explain my point of view so you'll be able judge the how applicable my views are to your child's situation. Also, feel free to contact me with any questions you have – my contact information is at the end.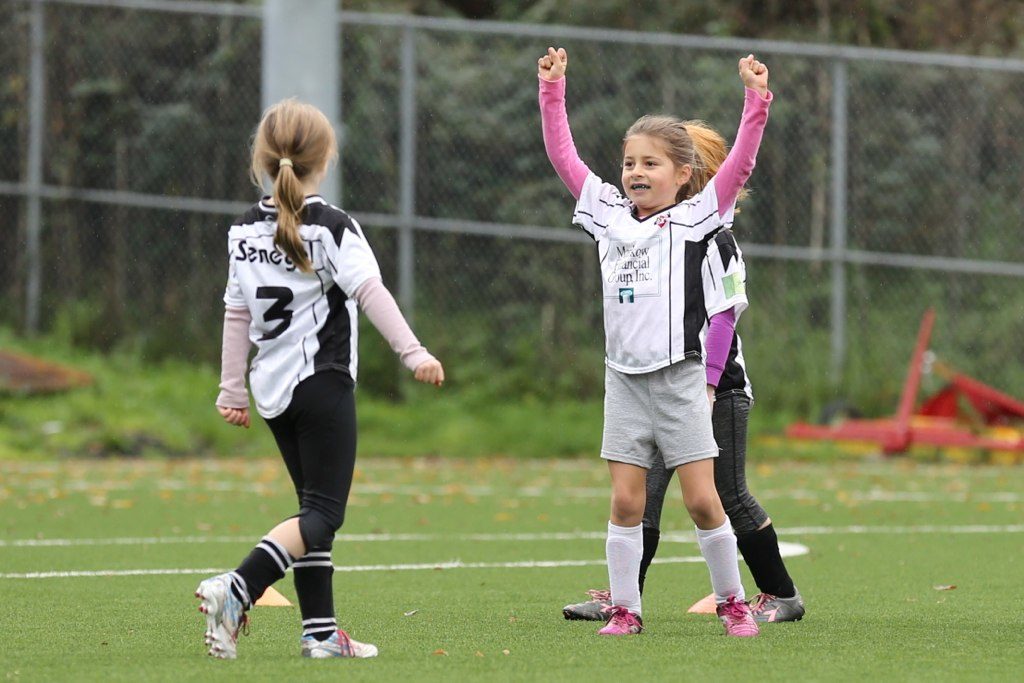 What's your goal?
A first step in this process may be figuring out a reasonable goal for your child's soccer career even though your child may be only 9 or 10 years old. And by "career", I don't mean making the Sounders. In fact, a college soccer scholarship isn't a reasonable goal either when you consider SYSA has 13,000 total players but perhaps (and I'm guessing here) 10 SU players a year get some sort of college soccer scholarship (most likely a partial scholarship of only $5,000 to $10,000 a year). And, while success in soccer (or any activity) can improve your child's odds of getting into a select college, excellent grades have a greater impact. In short, don't spend the time and money on Select soccer hoping for a college scholarship.
A more realistic goal is playing high school soccer. Athletes tend to do better in high school, there are nice social aspects to sports, and playing varsity sports strengthens a college application. Unfortunately, in recent years it has become much harder to make a high school varsity team at many local high schools if you don't have a select sports background. There are exceptions – football is one – but in most sports it's a big advantage to have played select. And, in my opinion, this advantage is greatest for the good, but not great, athlete. [Great athletes will make the team with or without a select background.]
There are a couple of reasons for this. Select players are used to tryouts so they find freshman tryouts a lot less stressful and their play is better as a result. Also, at a large high school, there are perhaps 50 freshman athletes trying out for a team. Select players pick up on drills quickly; they're less likely to look "lost". Coaches use participating in Select soccer as a way to narrow the field; they know they won't have to teach the basics to a select athlete.
In soccer, a majority of varsity players at the large public high schools (Ballard, Roosevelt, and Garfield) and the athletically competitive private schools (Lakeside, Seattle Prep, Holy Names, O'Dea and Blanchet) play Select. The rare exception: the gifted athlete who is able to play more than one high school sport. At smaller public schools (Ingraham, Hale) and many private schools (some of which have "no cut" policies) playing select may not be as important in making a team, but can influence playing time.
I think that this select sports "arms race" will become more intense in coming years for Magnolia's soccer players. The popularity of the sport continues to grow thanks to the Sounders. Plus, SU has added many select teams to the local landscape, not to mention the Developmental program.
In 2012 at Ballard HS (which isn't known as a soccer powerhouse), 7 of the 8 freshman boys that made JV or Varsity played select soccer (7 SU & 1 ECFC). In 2013, two freshmen made the Ballard Varsity, both SU players, and two freshmen were "swing" players who got to play some Varsity; one played for ECFC and one for Crossfire. The story is pretty much the same for Blanchet, Holy Names, Lakeside, Roosevelt and Seattle Prep.
If you have a motivated soccer player, Select can be a terrific experience. And the decision to move to Select is straightforward if your child is a very good athlete and you decide is the cost and time commitment is worth it (more on that below). But Select can be even a better fit for the serious player who may not be the greatest athlete. That's because the extra training your child will receive, and the higher level of competition (especially in practice), will prepare them well for high school soccer tryouts. Plus, they'll get to play on a team with similarly-motivated players.
Select Now or Later?
Most parents rightly feel uneasy about 7 & 8 year olds playing Select soccer. At the same time, demand for the developmental teams is high and parents worry about their child being "left behind". The right decision about when to start Select soccer comes down to your child's individual situation.
As you'll see in the following section, Select soccer is not inexpensive. So, many families consider putting off Select until they're sure their child needs to take that step. Or, their child enjoys playing different sports based on the season and doesn't want to focus on one sport year-round at such an early age. If you're on a fun Magnolia Rec team, that's pretty hard to beat in terms of cost, convenience and relationships with teammates who are also classmates.
The Pros:
First, Select players play more and play at a higher level than Rec players. So, all things equal, your child will lose ground when competing for a spot on a U-13 team against kids that have played for SU since U-11. Athletic ability and physical development obviously play a role, too.
The second factor is that coaches are loath to bump a returning player unless their replacement is clearly better. Like most organizations, SU wants to reward returning customers. This is the case even on Citywide "A" (Copa) teams; there really isn't that much turnover year to year.
Third, U-11 is the SU age group with the most teams because there are generally the most Regional teams at that age. By U-14 the numbers of teams is much smaller. So, even with larger rosters, there are fewer roster spots at older ages.
The Cons:
Especially for younger players, the year-round focus on one sport may not be worth the benefit. If the goal is to play a sport in high school, age 7 or 8 seems too early to pick that sport. That's not to say you can't switch, and soccer training does prepare you for other activities.
Starting at a high level (such as making a developmental team) might set a child up for disappointment if they subsequently get cut or move to a lower level team. While returning SU players fared very well in the developmental tryouts, 13% weren't given offers. Being selected for a U-11 Regional team likely feels much different for the player moving from Rec than for the player who had been on a U-10 Developmental team.
The Real Cost
The SU website ("Parent Center") lists team fees and basic costs such as uniforms. Additional cost information is presented at optional meetings leading up to tryouts and once teams are formed. [SU offers a very good scholarship program. I believe your child needs to meet the Seattle School's Free and Reduced Lunch guidelines to qualify. The SU website has details.]
However, there are a number of expenses you'll bear that aren't included in these estimates. The largest is travel cost and time. SU Citywide teams can have two or three league games a season in eastern Washington. These involve hotel, meals and transportation costs for players, the coach and parents. Regional teams can travel north to Snohomish, Skagit and Whatcom Counties.
This is also true for tournament play in the summer for both Citywide and Regional teams. Older teams may play 4 or more tournaments and Citywide teams can elect to play out-of-state tournaments (California, e.g.). You won't know in advance which tournaments your team will play; this is decided after teams are formed. While this is something that's put to a vote of the parents, the decision to add a tournament or to travel out of state is based on the majority vote.
Also, while scholarship players have their basic fees covered by SU, individual teams need to cover extra costs including travel costs for the Coach and additional tournament fees. For example, my son's SU team had five scholarship players this year. This meant that only 13 of the 18 families shared team travel and other costs beyond those covered under the SU scholarship.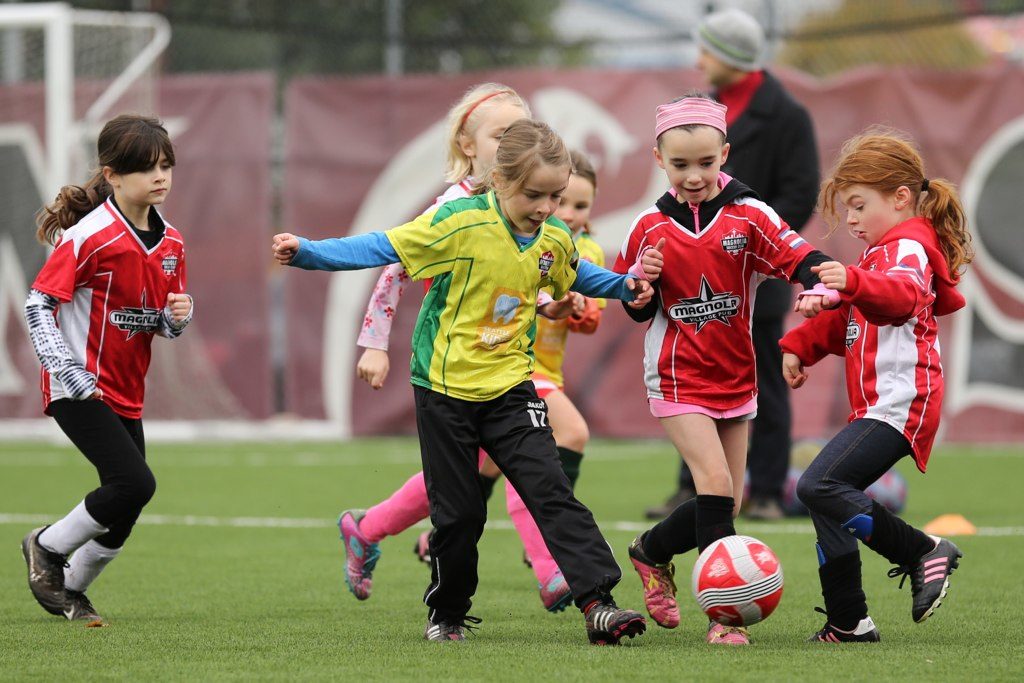 SU compared to other Select programs
As mentioned above, SU has, in four years of play, become the strongest Select program in Washington. [Look at fall 2013 league standings at: korrio.com/groups/2013-2014-regional-club-league/.] SU has the most competitive teams, offers the most convenient practice locations, offers various levels of play (except Academy) and is a responsible, professionally run program with parent oversight. Crossfire, Eastside, Northwest Nationals are excellent, too, but they can't offer Seattle practice locations and the opportunity to play with schoolmates and neighbors. This is important from a social standpoint as well as to help with carpools for practices and games. In my opinion, if you can qualify for an SU team there's no reason to look at these other options.
There are a number of other smaller Select programs as well. Emerald City left SYSA when SU was formed and joined a separate soccer organization called US Club Soccer. They have experienced coaches but fewer teams, especially at older age groups. There is a large drop, in my opinion, to the next Select tier, clubs such as Tynecastle and Celtic. In short, these are businesses that don't have the oversight SU does, play in US Club against weaker competition and don't offer the range of teams and programs SU does. They seem to focus on younger players as well as players that don't make an SU team.
Considerations for Magnolia Families
While the factors Magnolia families take into account when considering Select soccer are shared by families throughout Seattle, we do have some special considerations (both good and bad):
• MSC offers a strong Rec program with dedicated coaches augmented with the UK Elite academy program. Our teams are becoming increasingly competitive: MSC had four teams in the City Tournament semifinals and two in the City finals in 2012.
• The ability to have practices and home games in Magnolia is more of a consideration than it is for families living in more centrally-located neighborhoods; it's harder for us to get across town — especially at rush hour (when practices often start).
• MSC's practice of shuffling teams each year to U-9 is designed to produce balanced teams, not strong teams. Other Seattle clubs allow teams to stay together from U-6 which allows strong teams to get stronger as informal "recruiting" takes place. Players on the stronger teams benefit from a higher level of competition in practices that may allow them to progress at a faster rate than players an average MSC Rec team.
• MSC has no artificial turf fields (Interbay Stadium isn't generally available to SYSA). This limits opportunities to train in the winter and spring.
• Unlike bigger clubs (e.g. Ballard) MSC has few older teams. However, we have had good success lately combining the core of a MSC team with that of a neighboring Club – especially Queen Anne – allowing kids to play through their high school years.
The decision to have your child try out for Select soccer is easiest if you have a talented player who really wants play on the most competitive team he or she can. And, for reasons I outlined above, Seattle United is a great choice. For the child who is a strong player, but really enjoys playing on a neighborhood team with their friends, it's a tougher call.
Some other things to consider:
• SU West regional teams are quite good and there's sometimes more than one West team. While "West" means you'll be driving outside of Magnolia for practices; the regional concept means practices are relatively close-by.
• Unlike other clubs, Magnolia teams compete only against other Magnolia teams until U-10. While this contributes to the great neighborhood feel of our program, it makes it more difficult for Magnolia parents to gauge how well their child will fare when competing against players from the entire city in select tryouts.
• Magnolia players have traditionally fared well in the tryout process; a fair number play on SU Citywide teams and quite a few play on the West Region teams.
• While Magnolia does not generally allow players to play up in age, this is an option in Select soccer.
Contact Information
Magnolia Soccer Club Contact:
Alex Johnston, alex.johnston@baml.com
Seattle United General Contact:
Seattle United Executive Director, executivedirector@seattleunited.com